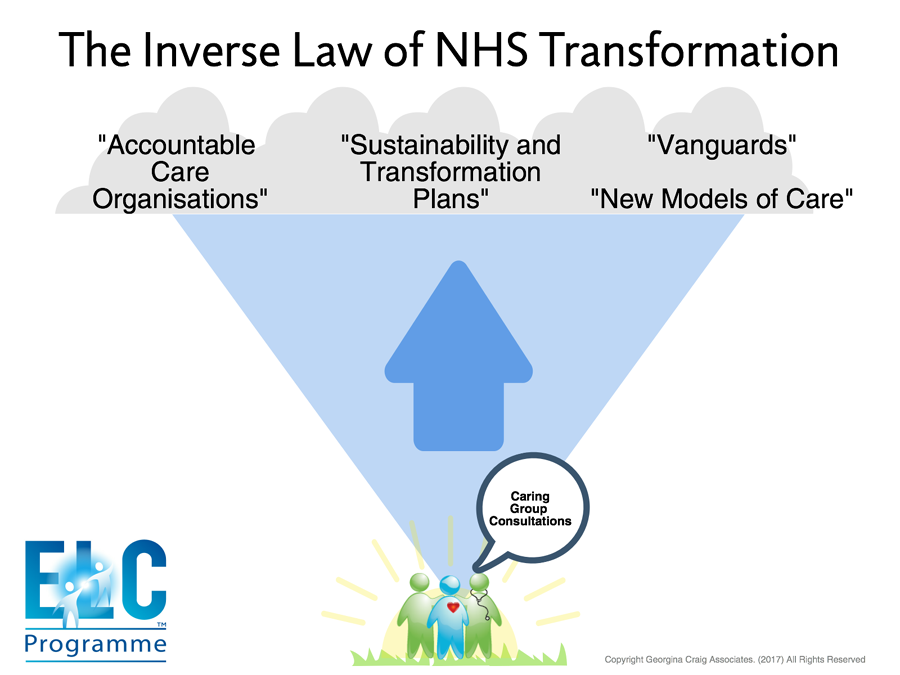 We actually already know this – and yet we are behaving as if anything other than the Inverse Law of Transformation were true.
The DNA of the health and care service are the millions of consultations, reviews and clinical interventions that happen every day across every part of the country.
If we want lasting transformation of the health and care system, we have to start by transforming its DNA – the consultation.
When we do that, everything else will respond and change.
Group consultations transform the consultation by putting people in control of the agenda and restoring joy to practice for clinicians and their teams – and that is just the start. What if this huge, complex transformation we face were really that simple?
Perhaps it really is ….
To learn how to transform consultations, please don't hesitate to contact us.