Video case studies
View a selection of our video case studies.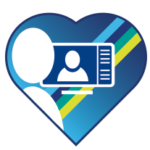 Hear Zoe Oram Jones and Kim Beddow share their experiences running Video Group Clinics on Rheumatoid Arthritis and pain management.
Nicola Perry-Gower, Dr Sarah Woods and Dr Kate Holliman shares their experience in embedding Video Group Clinics in Long Covid Services.
Listen to Robert Jones, MSK clinical specialist physiotherapist, talk about his experience running Video Group Clinic for the Escape Pain programme.
Listen to Jackie Pottle and Jeanne Dore, talk about their experience in running Video Group Clinics for the Cancer Fatigue.
Hear Lisa Heaton-Brown share her experiences running Video Group Clinics on Cancer Related Fatigue
Huw Davies shares his experiences of running Joint School Video Group Clinics
Monica and Lisa share their experience using Video Group Clinics to support children's Physiotherapy
Listen to Elaine Jennings share her experiences as a Dietitian in Video Group Clinics
Ceri Richards shares her experiences coordinating and facilitating Video Group Clinics
Using Video Group Clinics in Dermatology
Chemotherapy specialist nurse Rosie Roberts shares her experiences running video group clinics
Dr Frances Blackmore and Debbie Wilkins share their experiences running video group clinics in NCL
Listen to Daniel Taylor share his experiences running Video Group Clinics as a First Contact Physiotherapist
Dr Blackmore shares her experience in running video group clinics to support diabetes patients
Angela Ormrod shares her experience on using video group clinics to support COPD patients
Dr Rupa Joshi using video group clinics to support patients with anxiety and asthma
Dr Joshi running video group clinics to support parents
Dr Lasker shares her experience in running video group clinics to support post natal mothers
Maggi Bradley shares her experience running Asthma Video Group Clinics
Cara Leigh Hall shares her experience of running Video Group Clinics as a Social Prescriber
Maggi Bradley video group clinics and cancer patients case study
Katy shares her story on running Video Group Clinics as a response to the pandemic
Steve Brown's video group clinic's case study
Emily Nott shares her experience as a tech facilitator in Video Group Clinics
Dr Jessica Hollingsworth's shares her experience supporting Long Covid patients in VGCs
Dr Jamie Barfield on running video group clinics to support cancer patients
Maria Goncalve shares her experience of running Video Group Clinics as a Health Coach
Interested in working with ELC? We would love to hear from you