What clinicians think
Clinicians find group consultations restore the joy to clinical practice.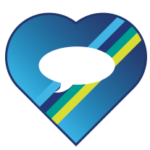 Watch these inspirational videos of clinicians and their facilitators talking about their experiences of group consultations.
North West clinicians talk about practice nurse led group consultations.
Listen to clinicians talk about the benefits of group consultations.
Croydon GPs talk about group consultations.
A specialist community paediatric nurse and the families she supports talk about experiences of group clinics.
Listen to Niti talking about her experiences.
Interested in working with ELC? We would love to hear from you