Face to Face Group Clinics
Welcome to our flagship face to face group clinic practice development programme, which is already transforming patients' and clinicians' lives.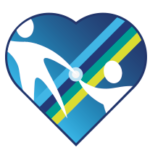 How We Can Help With Face to Face (F2F) Group Clinics?
The ELC Programme has been championing F2F group clinic practice (sometimes called group consultations or shared medical appointments) in the United Kingdom since 2015. Over this time, we have gathered an extensive archive of best practice and insights into how to simplify this complex change. From 2023, all our training and practice development programmes support you to introduce both F2F and video group clinics.
Listen to clinician participants talk about the benefits of attending ELC group clinic learning away days:
We take a whole team approach to practice development. Our training supports: clinicians and managers, leading the change and clinic administrators, practice admin teams, the clinicians who will be consulting with groups and trainee facilitators to understand their unique contributions and to gain the skills they need to succeed. Overtime, we have developed an easy to follow, step by step process, which ensures this change sticks, and builds confidence through knowledge and skills training, whole team coaching and practice development support.
Our programmes are always designed to build on local networks and existing skills and capabilities.
Ongoing evaluation has identified a number of critical success factors that ensure attending group clinic training converts to a change in practice back at the front line.
ELC audits conversion rates annually. Audit has found that following ELC learning programmes, over 60% of teams progress to running group clinics regularly within eight months. This is an extremely high conversion compared to similarly complex practice development programmes that generally enjoy conversion rates of less than 20%. We are continually improving our programmes and anticipate the conversion rate rising even higher over the coming years as we learn more and simplify the change process even further.
Interested in working with ELC? We would love to hear from you