Webinar highlights
Top tips from our previous webinars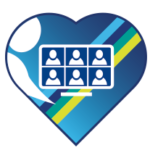 We've created a handy Top Tips that quickly summarise the most important lessons from our webinars.
Hear from three teams who have harnessed group clinics to support winter pressures in General Practice.
Learn from The Personalised Care Institute why a group approach to personalised care is an essential element of future delivery, and hear the lived experiences of practitioners who deliver this way and have realised the benefits.
In this webinar we are joined by Dipti Gandhi from Brigstock & South Norwood and Jason Westwood from NHSE to find out about the role group clinics can play in delivering QOF.
In this webinar we review progress made in Wales and England, spreading group clinics as a way of improving access and population health across primary and secondary care.
Best practice in asthma group clinics
Utilising group clinics in menopause care pathways for patients and staff
Harnessing group clinics to support long COVID care pathways
Adapting Clinical Practice to Consult in Groups
Building capacity, resilience and retention through group clinics
Making the most out of digital systems to deliver VGCs
The Emerging Models of Menopause Video Group Clinics
Making Video Group Clinics Inclusive
Developing Nurse Leaders in Video Group Clinics
Improving Population Health Through Video Group Clinics
Hear from the teams across Wales who are leading on Video Group Clinics, at our National Symposium
How Video Group Clinics align with the ambition of additional roles within Primary Care
Listen to Jackie Pottle and Rosie Roberts share their experiences running Video Group Clinics for cancer care
Webinar on Reducing the Admin Burden of VGCs
Webinar for system leaders – Improving population health through person centred digital care
How Video Group Clinics are Improving Patient Care in BHR
Listen to our system leaders webinar focusing on person centred digital care
Listen to Dr Rupa Joshi and Joanna Wilyeo share their experiences running Video Group Clinics to support young adults and children
Listen to Jason Westwood and Zehra Safdar share their experiences as commissioners of Video Group Clinics
Listen to Dr Elizabeth Mottram and Dr Joshua Tognarelli share their experiences running Video Group Clinics to support patients with chronic pain
Listen to Dr Kamalini Ramdas and Dr Andrew Finney as they share their knowledge during our system leaders webinar
Watch our NCL lunch and learn – and hear from Dr Frances Blackmore and Debbie Wilkins
Listen to Dipti Gandhi and Maggi Bradley share their experiences running video group clinics to catch up with QOF
Watch our North Central London lunch and learn – focusing on respiratory
Listen to Dr Yasmin Razak and Dr Katherine Hickman share their experiences running video group clinics to support respiratory conditions
Listen to Dr Ellen Fallows highlight how video group clinics can bring joy back into practice after the pandemic
Listen to GPN Maggi Bradley and patient Roy share their experiences of cancer care video group clinics
Listen to our Lunch and Learn, focusing on the topic of MSK and Chronic Pain
Listen to Dr David Kerbel share his experiences running Video Group Clinics to support patients with Long Covid
Listen to Dr Rupa Joshi share her experiences using video groups to support with COVID vaccination, Woodley Centre Surgery, Reading
Listen to Katy, General Practitioner share her experience using video group clinics to support patients with chronic pain, diabetes, weight-loss and more
Listen to Maria Goncalves, Health and Wellbeing coach share her experience running video group clinics to support patients overall wellbeing, Wokingham North PCN
Listen to Sarah Kavanagh (paediatric and asthma nurse) and Debbie Wilkins (community dietician) from the Whittington Trust, share their experiences running video group clinics for outpatient care
Listen to Dr Shawarna Lasker share her experiences running video group clinics with post natal mothers, plus a Q&A, Kings Medical Centre, Essex
Listen to Dipti Ghandi, Pharmacist Prescriber, share her experiences running video group clinics for diabetes patients in Croydon
Listen to Dan Taylor, First Contact Physiotherapist, talking and a lively Q&A about running VGCs for lower back pain in Frome Medical Practice, Somerset (Part 2)
Listen to Dan Taylor, First Contact Physiotherapist, talking and a lively Q&A about running VGCs for lower back pain in Frome Medical Practice, Somerset (Part 1)
Interested in working with ELC? We would love to hear from you