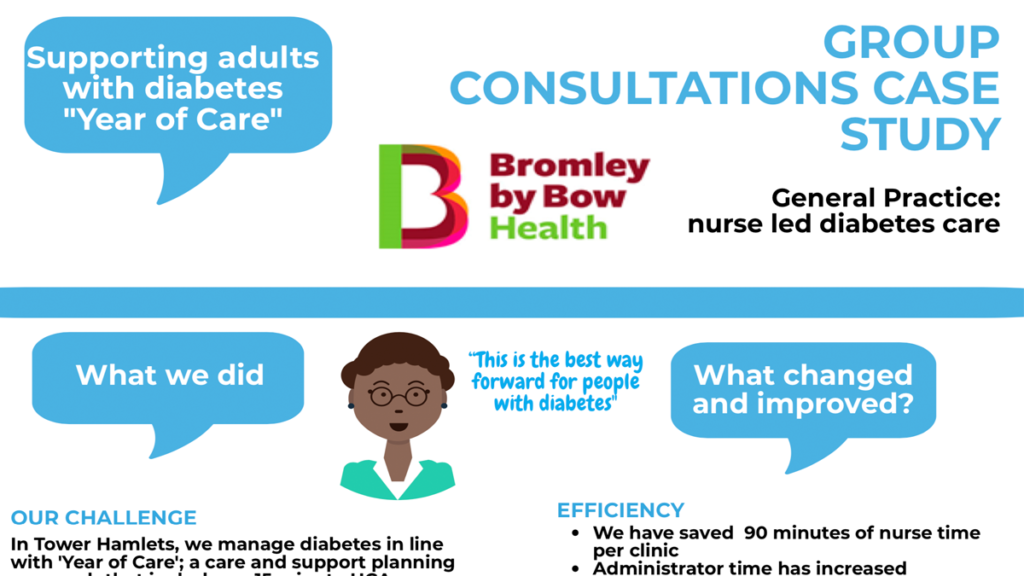 This case study describes the introduction of group consultations in Tower Hamlets, led by GPNs, that build on a pre-existing well-developed Diabetes Year of Care model.
The case study uses a primary care based group clinic model to support people with at risk of diabetes that had a strong focus on adopting a low carb diet and illustrates the synergy between the two programmes.
For more information on Group Consultations, please get in touch.
General Practice nurse led diabetes care group consultations case study pdf download below.