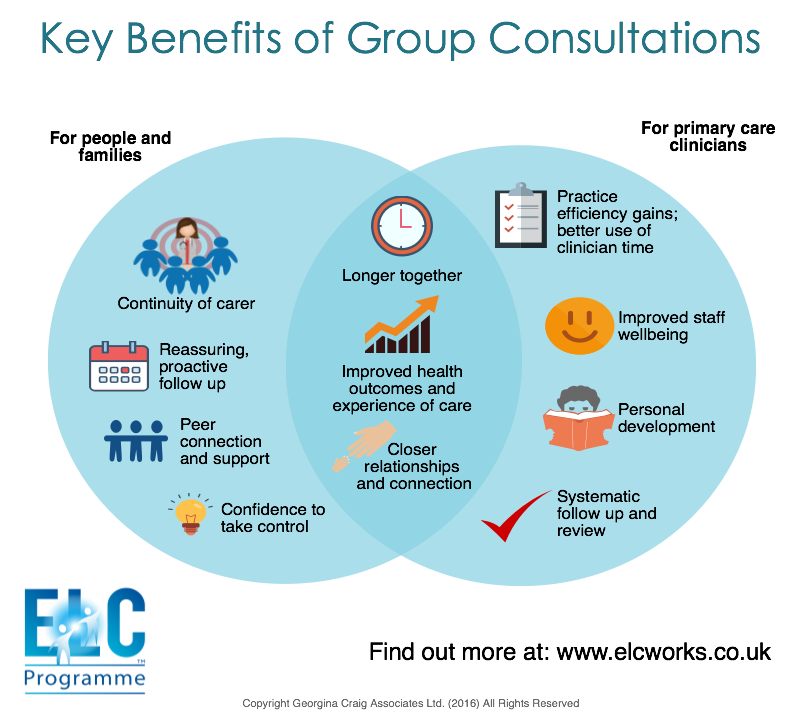 This week I was at Best Practice 2018, listening to primary care leaders taking about the future. There were also two presentations on group consultations by Dr Fraser Birrell (a previous blogger on this site) and Louise Brady who leads the development of general practice and community nursing in Greater Manchester and I work really closely with.
The key messages are that general practice is facing a workforce and workload crisis, with low levels of satisfaction and growing patient demand. As I listened, the benefits of group consultations seemed even more important, and yet, they were not mentioned by these leaders.
I have reached out to them on Twitter and hope they get in touch so we can share the good news.
There is a better way for both clinicians and patients!
Please get in touch for more information on how to get started with group consultations.